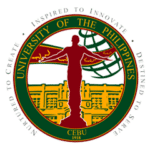 UP Cebu
UP Cebu was formerly one of the UP Visayas campuses and became an autonomous college under the UP Office of the President in September 2010.
Autonomy was granted to better serve the needs of its region— a region that is aggressively asserting itself as an area for direct and foreign investments. This is why its focus is on the strengthening of its information technology and business programs.
In 2016, UP Cebu was declared a constituent university of the UP System.
It seems we can't find what you're looking for. Perhaps searching can help.