With less than a month away from election day, Filipinos remain glued to the campaigns of candidates vying for national and local positions. At the same time, talks of possible disruption, by way of cheating and vote-buying, circulated on social media.
A sample ballot posted online led to accusations that the Commission on Elections (COMELEC) favored certain candidates and endangering the electoral process. This was debunked by fact-checkers, with COMELEC spokesman James Jimenez confirming that the video showed a sample ballot and not an official ballot.
The Philippines made international headlines as well, as a Taiwanese news organization featured the proclamation rally of presidential aspirant Ferdinand "Bongbong" Marcos Jr. and his running mate Sara Duterte. Supporters belied the report as favorable reviews of their campaign. The editor-in-chief of Taiwan FactCheck Center later clarified this report — there was no mention of "good things." In fact, it detailed how Marcos Jr. continues to gain popularity among the Filipino electorate despite his family's "notoriety."
A satirical post, made on April Fools' Day, misled netizens, when it claimed that the Guinness World Records (GWR) deleted the record for "greatest robbery of a government" — held by the late ousted President Ferdinand Marcos Sr. — due to insufficient proof. Tsek.ph advises readers to take caution when encountering satirical online content as it is likely to confuse readers. Moreover, social media users may share the satire, believing that it is true.
Meanwhile, campaign-related falsehoods spread, from a priest losing his "license" to a boss firing his employees for supporting a controversial candidate. Regardless, fact-checking partners refuted these claims.
Radical love faces online disinformation
A recent Pulse Asia survey noted increasing support for Vice President and presidential candidate Leni Robredo by gaining nine points since the previous survey results. The improved ratings have not affected the extent of disinformation targeting her. Robredo remains in the crosshairs of spurious online content, which tries to discredit her accomplishments and character.
Peddlers of false information lured online readers with edited videos, quotes, and false claims. For example, an innocuous question about Robredo's favorite book became a hot topic when her critics claimed that she did not mention the title of the book. Contrary to this claim, she did: To Kill a Mockingbird by Harper Lee.
Tsek.ph partners examined several pages that claimed support for Partido Lakas ng Masa (PLM) standard-bearer Ka Leody de Guzman but were, in fact, spreading fabricated information about Robredo. A satire page also caught the attention of social media for its take on bar retakers, for posting fabricated quotations attributed to Robredo. Readers are advised to be careful when reading satirical content.
Attempts to discredit Robredo's family: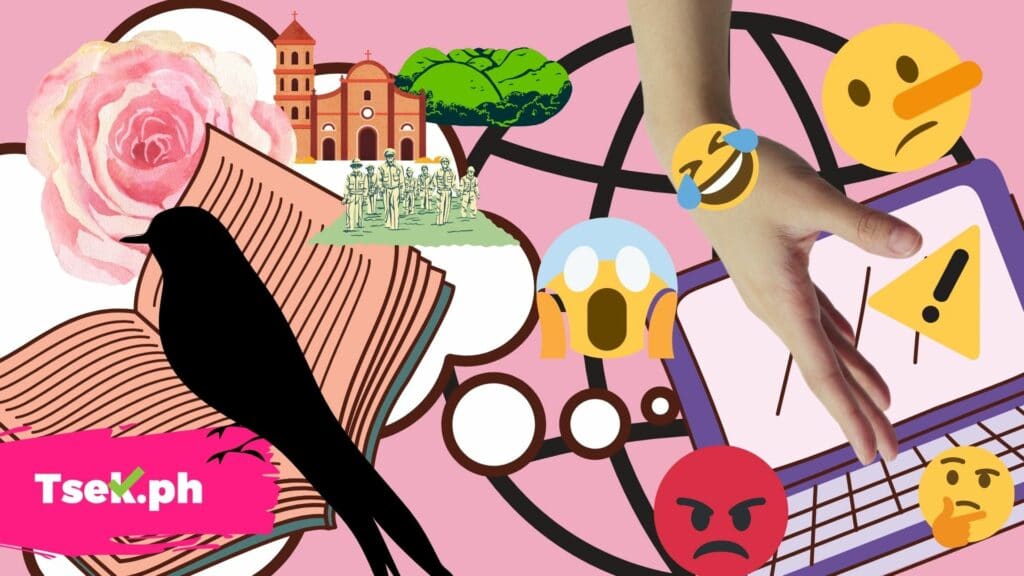 The price Marcos Jr. has to pay
Meanwhile, the most controversial and much-discussed issue this week is the P203 billion estate tax that the Marcos family owes the government. Expectedly, their staunch supporters prepared a blitz of manufactured reports to contest the Bureau of Internal Revenue's (BIR) directive. Marcos allies claimed that the ruling is made up, that Marcos Jr. is absolved from this case, that the BIR condones Marcos Jr., and that the estate tax has been already paid — via online payment service, GCash. These are all false.
The Marcos family's ill-gotten wealth has been the center of many issues surrounding the family's profligacy, corruption, and abuse of power. The Guinness World Records had an entry on Marcos Sr.'s ill-gotten wealth as the world's "greatest robbery." However, it recently pulled this information out as it is verifying information on some possible contenders for this title.
Other fictional contents related to Marcos Sr. persisted on social media platforms, with some previously debunked claims appearing again. Attempts to valorize Marcos Sr.'s presidency are evident among Facebook groups and Tiktok videos. Among these claims: his supposed initiative on the invention of the Nutribun (it was USAID, not him); the construction of EDSA (under Manual L. Quezon, not him); the installation of the Philippine General Hospital (PGH) and Ninoy Aquino International Airport (NAIA) — then called Manila International Airport (MIA) (the American colonial government built these, not him); and the legislation of the 13th-month pay (Atty. Zoilo de la Cruz authored the law, not him).
Marcos Jr. and drug addiction claims: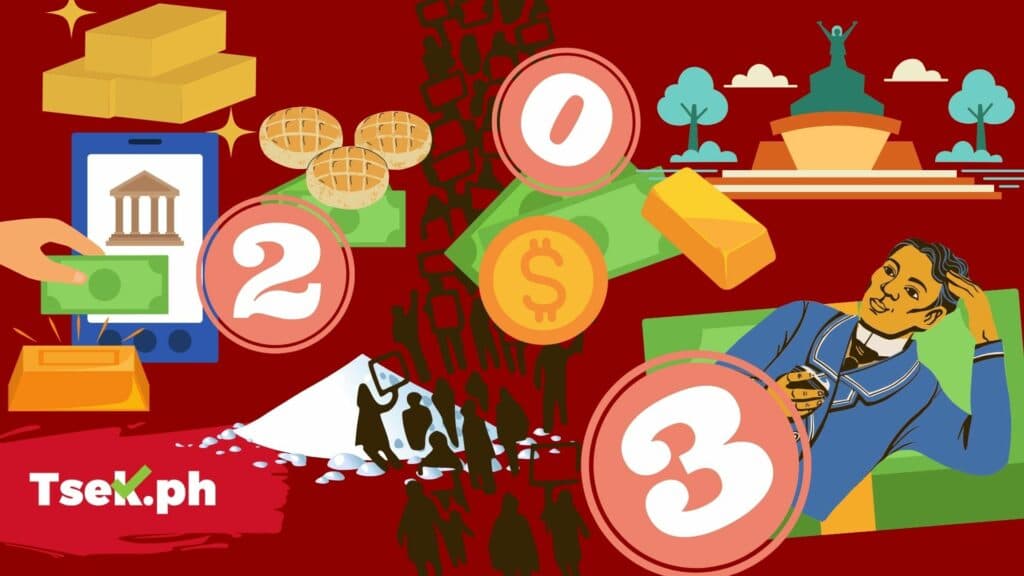 Other political figures subject to fact checks this week: