Presidential hopefuls were unwavering in their efforts to woo voters this week. Just the same, netizens were quick to report and call out spurious content circulating online. Tsek.ph tiplines, which you can access via Facebook messenger, received a lot of claims from concerned online citizens. The tiplines' yield kept our hardworking Tsek.Ph partners busy.
What's raining on her pink parade
As reported by the Tsek.ph study, Vice President and presidential candidate Leni Robredo received the brunt of rampant online disinformation. Fact-checkers debunked even more false claims this week, with peddlers of disinformation discrediting her growing approval and engagement in social media that they attributed to some disparaging issues instead.
Detractors disseminated a spliced video that misinterprets her recent statement regarding Filipino maritime laborers. Previously debunked issues have re-emerged — from her disaster relief efforts in Basilan to attacks on her competencies as a woman leader. Absurd claims aimed at red-tagging Robredo persisted this week, too, alleging that the Vice President was first married to an NPA member.
As for her pink caravans, critics nitpicked every detail: from hand gestures outrageously attributed to the devil to performing artists supposedly paid in millions for joining her sorties. In Pasig, her biggest rally yet, pundits allege that students were forced by some institutions to attend the event. They also claimed that many attendees were just randomly pulled civilians or worse, paid to join the rally.
A radio station was accused of overestimating the number of Pasig attendees. Several rival pages disseminated edited photos of the rally as well, some using red onions as previously done by the rival camp to depict a jam-packed campaign rally. In Muntinlupa, attendees were accused of being paid with sacks of rice. All these claims were fact-checked by our partners and were proven false.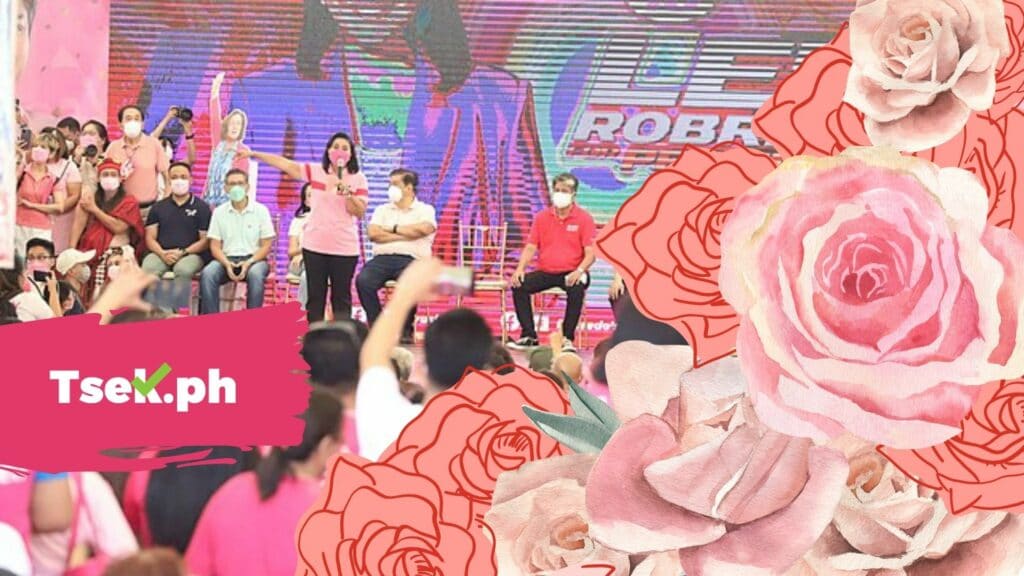 From father to son: facts and falsehoods
At the UniTeam camp, Presidential candidate Ferdinand "Bongbong" Marcos Jr. continued to campaign in cities without attending last week's presidential debates. An image of President Rodrigo Duterte was edited to fool audiences into believing that the president is endorsing Marcos Jr. Staunch supporters also accused the media of ignoring some of his rallies.
The Remullas of Cavite, who strongly support the UniTeam campaign, were also sources of many false claims fact-checked this week. Former journalist Gilbert Remulla inaccurately credited an image to a television network for a recent UniTeam rally. His brother, Governor Jonvic Remulla, claimed that the recent rally in Gen. Trias surpassed their rivals' rallies, with the crowd estimated up to 140,000. Other supporters followed suit, claiming that the Marikina rally achieved 10 million attendees, while the Las Piñas rally reached half a million. All these have been proven untrue.
Aimed at heralding Marcos Jr.'s campaign, peddlers of disinformation focused on valorizing the Marcos family's legacy. In several posts, naysayers compared the dictator's achievements with those of the Aquinos. A baseless claim also alleged that former senator Ninoy Aquino sold Sabah to Malaysia. False claims that Marcos Sr. brought the country to the "modern world," pioneered agricultural efforts, and had no hand in contractualization also surfaced. These were all fact-checked.
Still, other claims suggested that Marcos Sr. owned the International Monetary Fund and the World Bank (false) and that all crimes of the Marcoses have already been cleared by the courts (needs context). The Kingmaker, a documentary that centers on the rise of Imelda Marcos's political career, as well as her family's extravagant lifestyle, was supposedly banned in Thailand for disinformation. This is untrue. You can watch the film for free by following this Vimeo link.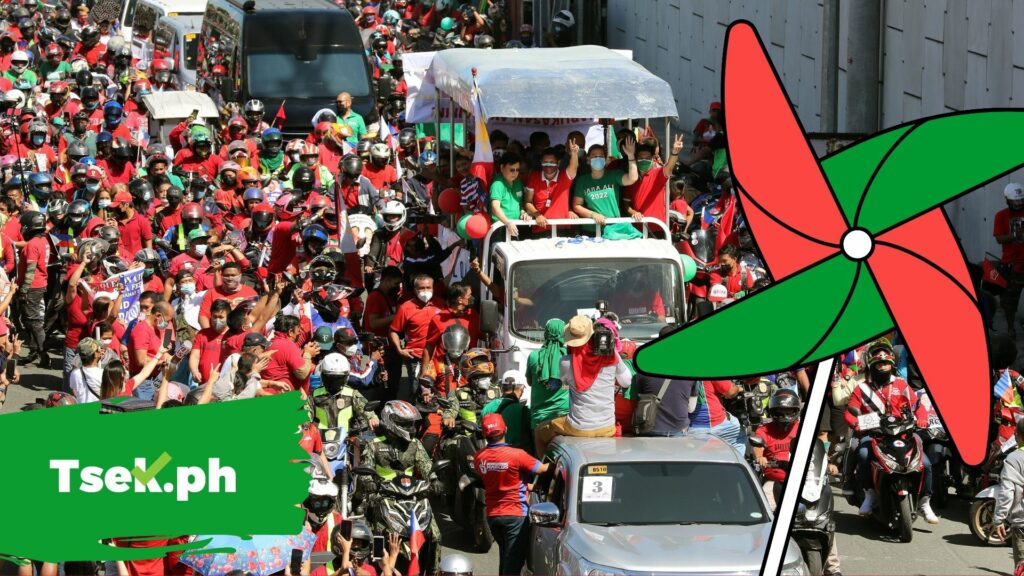 Fact-checking presidential candidate Montemayor's COVID vaccine statement:
More falsehoods aimed at promoting Marcos Jr. presidential campaign:
Other election-related fact-checks this week: